In the beginning Faith Presbyterian Church was an idea in the minds of the Inland Empire Presbytery's new church development committee, which wished to plant a new church in Hayden. However, planting a church is a complicated process. A church needs people, a location to construct a building, and a founding pastor.
Quoting from the Presbytery's Mission Design statement: "From 1976 to 1977 the population grew 13% per year. In a 1977 survey of 571 families in the Hayden Parish, 6.5% of those surveyed indicated Presbyterian as their church affiliation or preference. This means that by 1990 there may be nearly 2000 people of Presbyterian persuasion in the Hayden Parish."
Property was obtained on Prairie Avenue and made available for the time when the new congregation might wish to build. It was never used because in time Faith would pursue a different idea. People willing to lend a hand came from First Presbyterian in Coeur d'Alene to be the nucleus of the new congregation. Presbytery selected William L. Goff to be the founding pastor.
This all became a reality January 13, 1980, when the charter members signed the covenant and on Easter, 1980, when the founding members held their first Sunday worship. A framed charter list remains on display to show who the original members were.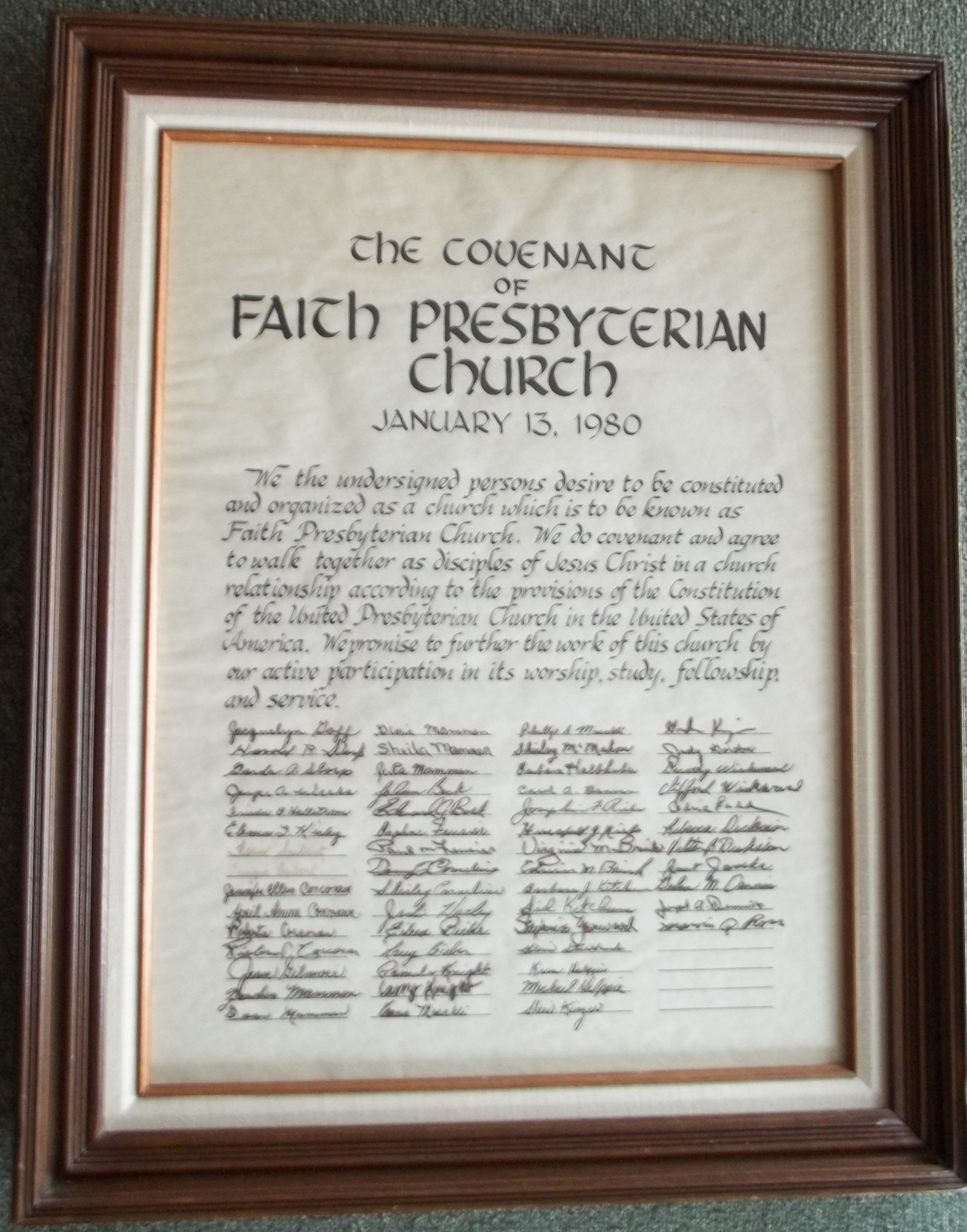 These pioneers of Faith were Jacquelyn Goff, Harold R. Slorp, Garda A. Slorp, Joyce A. Weeks, Frieda B. Hallstrom, Eleanor G. Kirby, Fern Seibert, Tanya Seibert, Jennifer Ellen Corcoran, April Anne Corcoran, Roberta Corcoran, Richard Corcoran, Jean Gilmore, Zaden Mammen, Dean Mammen, Gloria Mammen, Sheila Mammen, Julie Mammen, John Beck, Edward G. Beck, Daphne Feusier, Paul M. Feusier, Denny Cornelius, Shirley Cornelius, Jack Hatley, Eileen Bieber, Larry Bieber, Pamela Knight, Larry Knight, Karen Moecklie, Phillip A. Moecklie, Shirley McMahan, Barbara Halbkuber, Carol A. Benner, Josephine F. Riebe, Hurschell Riebe, Virginia M. Brink, Edwin M. Brink, Barbara A. Ketchum, Sid Ketchum, Stephanie Yarwood, Gloria Strickland, Karen Helppie, Michael Helppie, Sheri Kizer, Gordon Kizer, Judy Gordon, Dorothy Wickward, Clifford Wickward, Cedric Ladd, Rebecca Dicksion, Valton R. Dicksion, Janet Javorka, Belva M. Dennis, Joseph A. Dennis, and Marvin Q. Ross.


With no building to house this brand new church and its people, the church office was located in rented space in the Village Shops, Hayden. Services were first held in the mortuary chapel at the cemetery on Government Way, which is now known as Coeur d'Alene Memorial Gardens. Some months later weekly services relocated to Yates Funeral Home and Gathering Place on Hayden Avenue where they would remain until 1986. Pastor Goff served Faith until leaving in 1983. Faith then had as interim pastor Gerald Ford of Spokane, until June of 1984. Rev. Pat Meacham of Post Falls Presbyterian sometimes would chair session meetings for Ford.
Grant A. MacLean, Jr., arrived from Northern California to begin his service as pastor in June of 1984, and served until June of 2007, when he resigned in order to pursue a ministry with Hospice of North Idaho.
Once again Faith was shepherded by an interim pastor, Mark Klohe of Spokane, and he served in that capacity until November of 2009.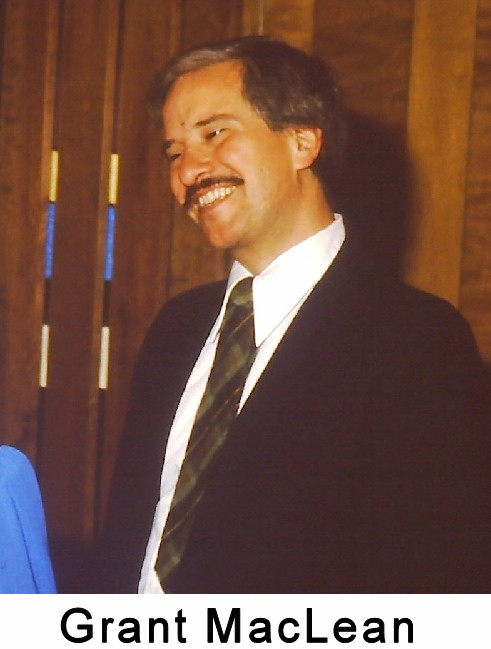 At that time Pastor Bill Stonebraker was called from Cut Bank, Montana, to be our current shepherd.
Members of Faith should not forget Amel Whitwer, a retired Church of Christ minister who became a member of Faith and sometimes conducted services, assisting our official pastor until age and health sidelined him.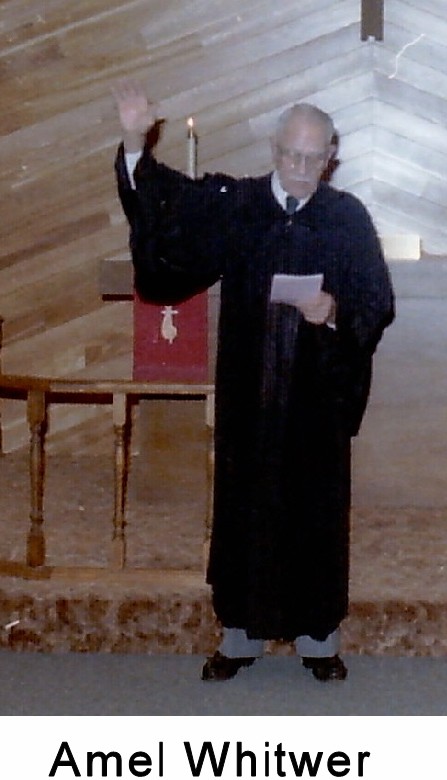 Long before the idea of joint occupation of a church building came about, there was a semi-dedication of the property on Prairie Ave. with an open air worship service. The congregation marched around the area and entered through the wooden doorway which had become the symbol of the new church's mission.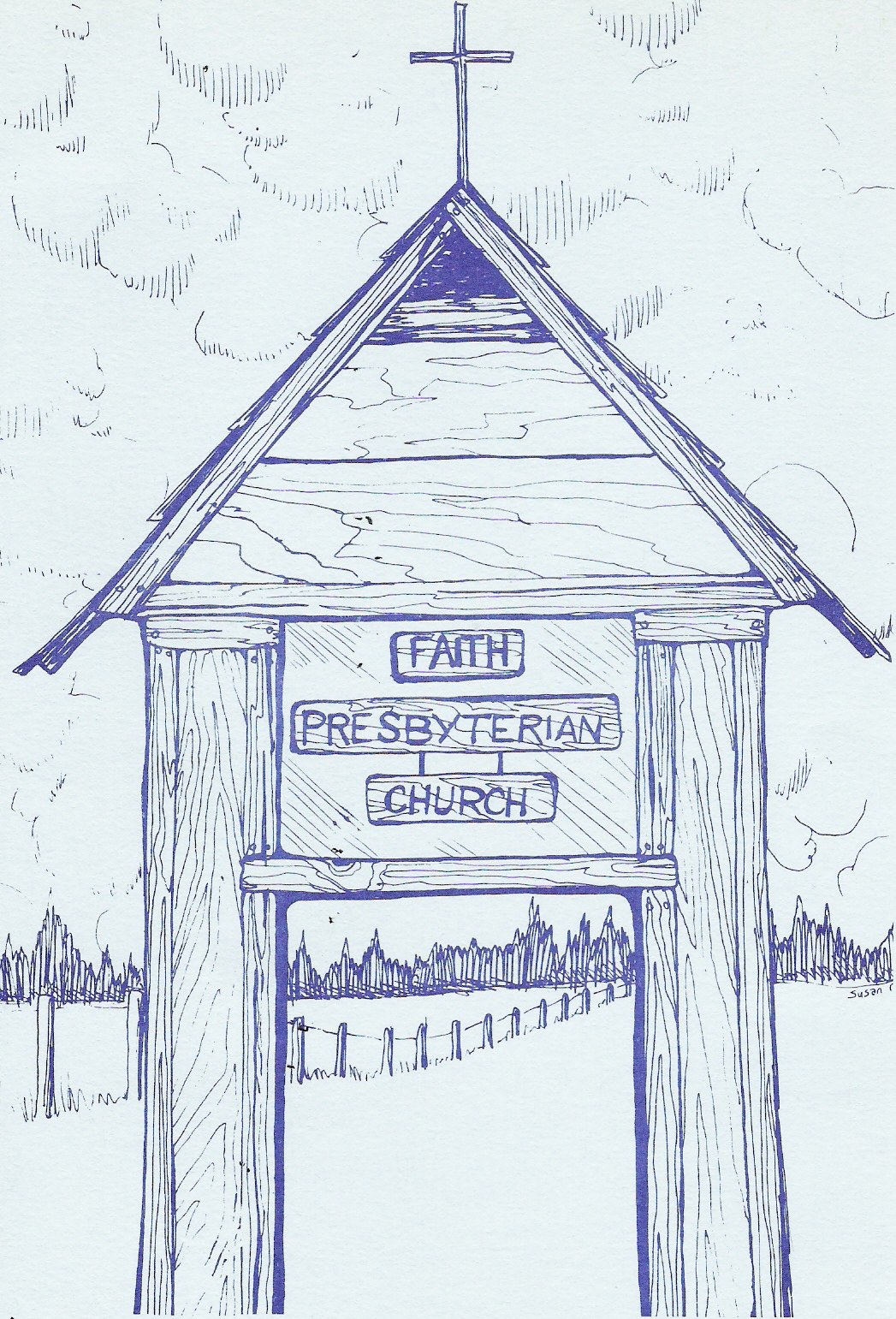 They were led by Pastor Goff and a Scottish Piper, Tom Carnegie, who was borrowed from Opportunity Presbyterian Church in Spokane Valley. Carnegie and his pipes would again take part in the ceremonies in the then yet-to-be-built church on Maple.
Faith Presbyterian soon established the tradition of an outdoor Galilean Breakfast. Each year a summer Sunday would be selected for the event. Most years the weather cooperated but a time or two the breakfast shared the outdoor scene with rain and stiff breezes. Sites for the Galilean Breakfast have been Farragut State Park, the Sportsman Park at the upper end of Hayden Lake, a vacant lot on the lower end of the lake, the Brendis farm, and Camp White on the Spokane River. Sometimes the sounds of the out of doors competed with the sermon of the morning, but only once did an automobile compete when it cruised between the congregation and the pastor's outdoor pulpit. This happened at the Sportsman's Park.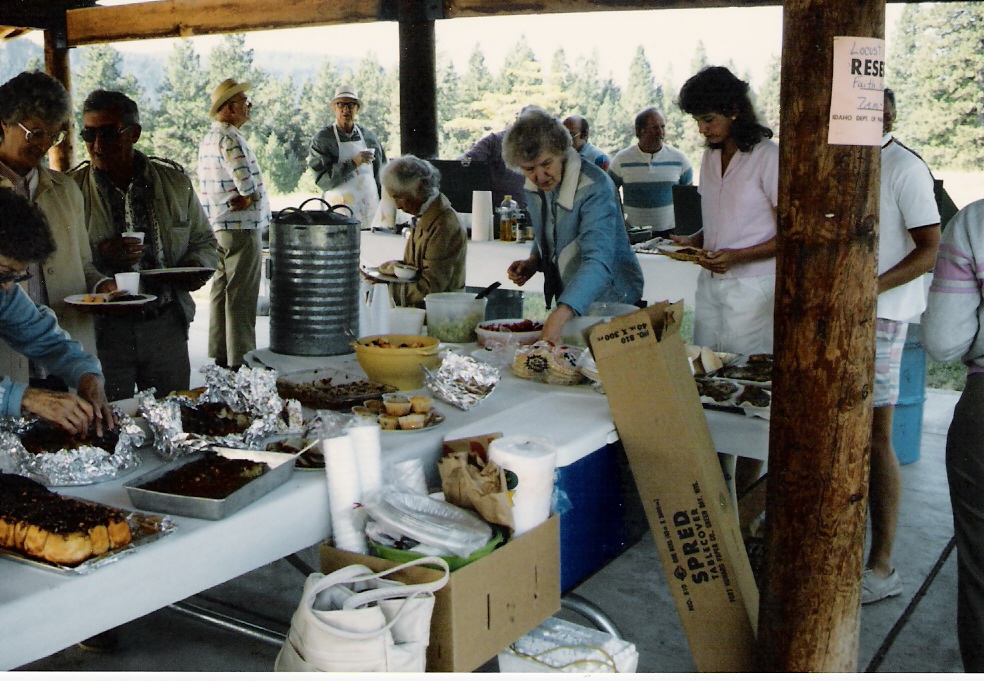 Galilean Breakfast

Another tradition of the church was a family outing at
Indian Creek Campground at Priest Lake.
Members of the congregation
would go for the week or the weekend
as they were able. The Sunday
worship service was the highlight of the event. Unfortunately, as the average
age of the members of Faith increased this traditio

n
came to an end.
As still a young church in the 80's and still without a permanent home, Faith held one sunny
Sunday service on a Coeur d'Alene Lake cruise boat.
From time to time Faith's members talked about building the new church building. Marshall Mend and Amel Whitwer frequently suggested Faith should go in with another congregation to share a building. Marshall, who is Jewish, attended services with his wife Dolly, who was a member. Eventually Faith met with St. Mark's Lutheran Church on Maple Avenue in Hayden and detailed negotiation commenced. St. Marks had a church structure which had become too small for their needs.
This era began in May of 1985 when talk turned into action with formation of a joint building committee made up of members of Faith Presbyterian and St. Mark's Lutheran. Co-chairmen were Ted Thompson of Faith and Jim Kimball of St Mark's. Under the general committee were a design committee, an administration committee, and the legal one called consultants assisting with professional counsel. Marta Tridle-Moser chaired design, assisted by Paul Hakala, Linda Johann, Carmel Killion, Ted Thompson, Jan Javorka, and Jim Rickerd. Denny Cornelius chaired administration, assisted by Jim Kimball, Louise Carlson, Bud Killion, Jan Sylte, Richard Kaspar, Steve Wetzel, Ed Javorka, and John Bushfield. Professional counsel included Hugh Jacobs, Ramona Liesche, and Sidney Smith, all attorneys. W. G. Shisler was chosen to be the architect. Hayden United Ministries, or HUM, would be the name of the corporation for building and operating the structure to house two congregations. . The new church construction would include Sunday School rooms around the original building with sanctuary, narthex, and kitchen to the north. The original building is now the Fellowship Hall.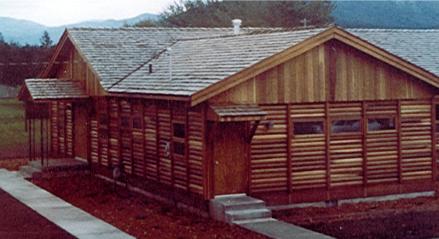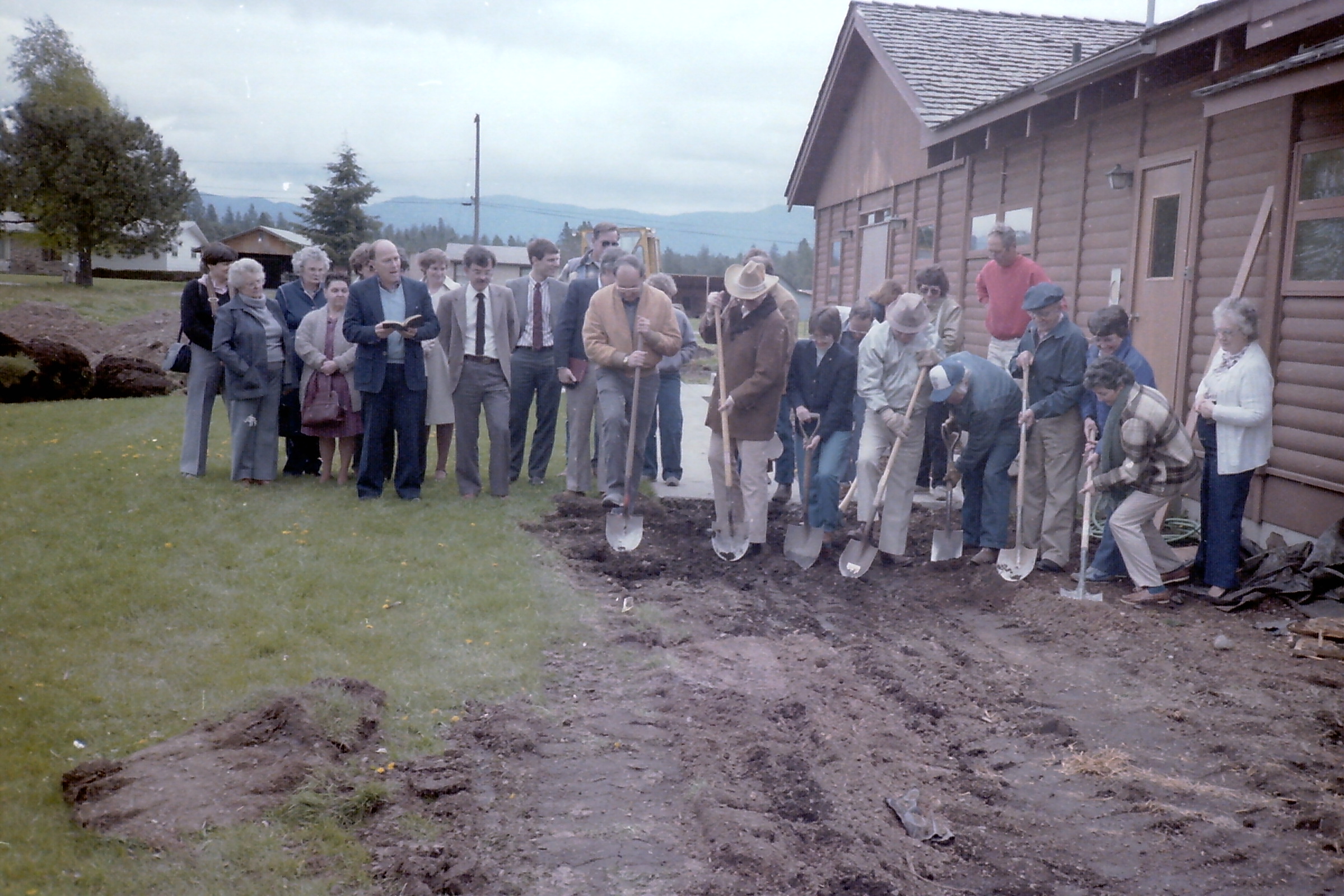 Ground Breaking for the New Church
St Mark's donated its property for the $266,000 project, with Faith Presbyterian contributing $150,000. The project was intended to quadruple the size of the current structure at Hayden and Maple Avenues.
St Mark's continued to grow and develop following the uniting of the two congregations. St. Mark's would meet at 9:00 AM for worship and for Sunday School at 10:30 AM, while Faith would start the day with Sunday School and follow with worship. An agreement with the two churches allowed for change of meeting hours every two years.
Compromise would be a special element in the planning and building and outfitting this new home for two churches. One prime example of this is the central piece of furniture for communion. To Presbyterians it is a communion table. To Lutherans it is an altar. They would be of different heights but there was compromise. They split the difference.
Ecumenical efforts also included the lights which are hung in the sanctuary. They were a gift from St. Pius Catholic Church in Coeur d'Alene, which at the time had just remodeled with new light fixtures. St. Pius congregation also took up an offering and made a cash gift of more than $600. Numerous chairs came from the Coeur d'Alene Inn, which was being remodeled. Most of the church pews came from Opportunity Presbyterian Church in the Spokane Valley.
Much later in the church's history there were other gifts. Two major ones were a commercial gas range and vent hood for the kitchen and a baby grand piano.
Both
were the gifts of Chet and Georgia Davis of Hayden. A
number of gifts were received by Faith over the years, including many handcrafted ones from Smokey
and Leora
Moses and a communion cup and paten from Harold and Garda Slorp.
The first joint challenge to the two congregations was paving of the parking lot. This was met through the actions of the HUM board. A letter
was mailed to members of both congregations asked for prayerful consideration of the need and $20,000 was raised to allow the paving.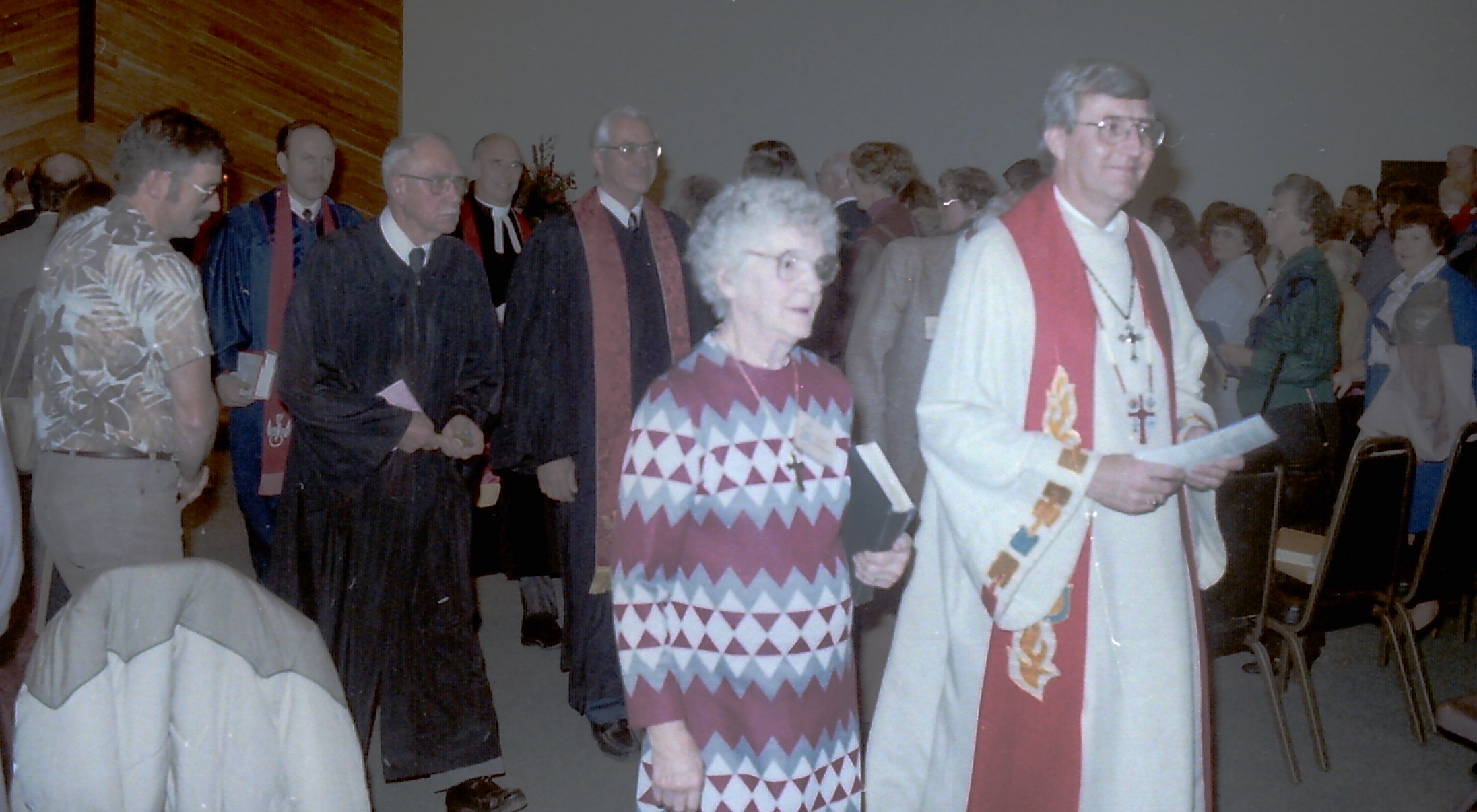 Building Dedication
Hand n' Hand was originally the woman's group of Faith but it evolved. After Faith and St. Mark's began sharing the building, St. Mark's woman's organization disbanded, and the ladies of Faith invited the Lutheran women into the organization. From that time on the ladies of the two churches have worked hand in hand. They are an independent group but their annual bazaar funds Vacation Bible school for both churches and other special needs. The November bazaar is the highlight of the year with its traditional sale of fresh pecans, fresh baked goods, tables of crafts
collectible treasures, and a luncheon. Hand n' Hand also holds special seasonal luncheons at least twice each year.
Faith's Deacons have served well since the beginning. Deacons check daily on the welfare of members of the flock assigned to them, looking after needy families in the community, including Thanksgiving and Christmas baskets, and preparing the sanctuary table with communion elements. A community food bank box is regularly emptied and contents delivered to the food bank.
For many years Faith maintained a social group for couples and singles. The name selected was Northern Lites. The late Garda Slorp facilitated Northern Lites for many years. Northern Lites events included monthly meetings in members' homes as well as some day trips such as a trip to Manito's Japanese Garden in Spokane, the Shriners' Childrens Hospital, also in Spokane, and the fall foliage rides on the train from Ione to Metaline Falls.
Recently a prayer shawl and quilt ministry has begun under the guidance of Re-Yvonne Garretson and Bonnie Stonebraker. These shawls and quilts are presented to individuals at times of illness, sorrow, or
celebration.
The jewel in any church is its choir. For a number of years Faith has had a choir. The number of member
s in the group may vary from time to time, but the quality of its music has continued to grow each year. Alice Grannis is the current choir director.
Thirty-one years into its mission in Hayden, Idaho, there has been a graying of the membership. Population of the Hayden community is now seven times larger than it was when this church was planted here. There is much room for growth. Faith now looks forward to a time when the mission will again include more younger people.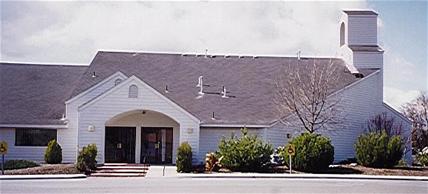 Front Door East